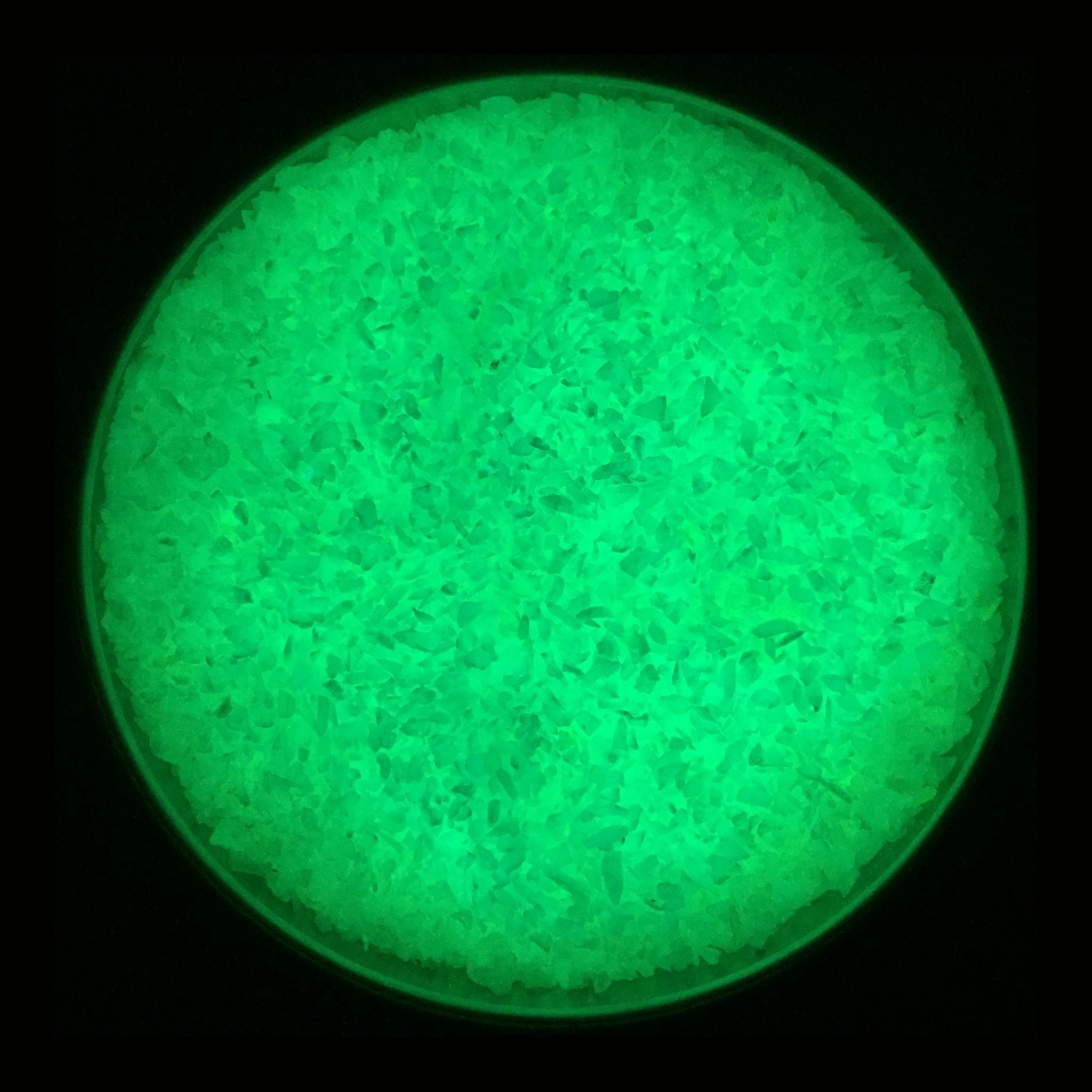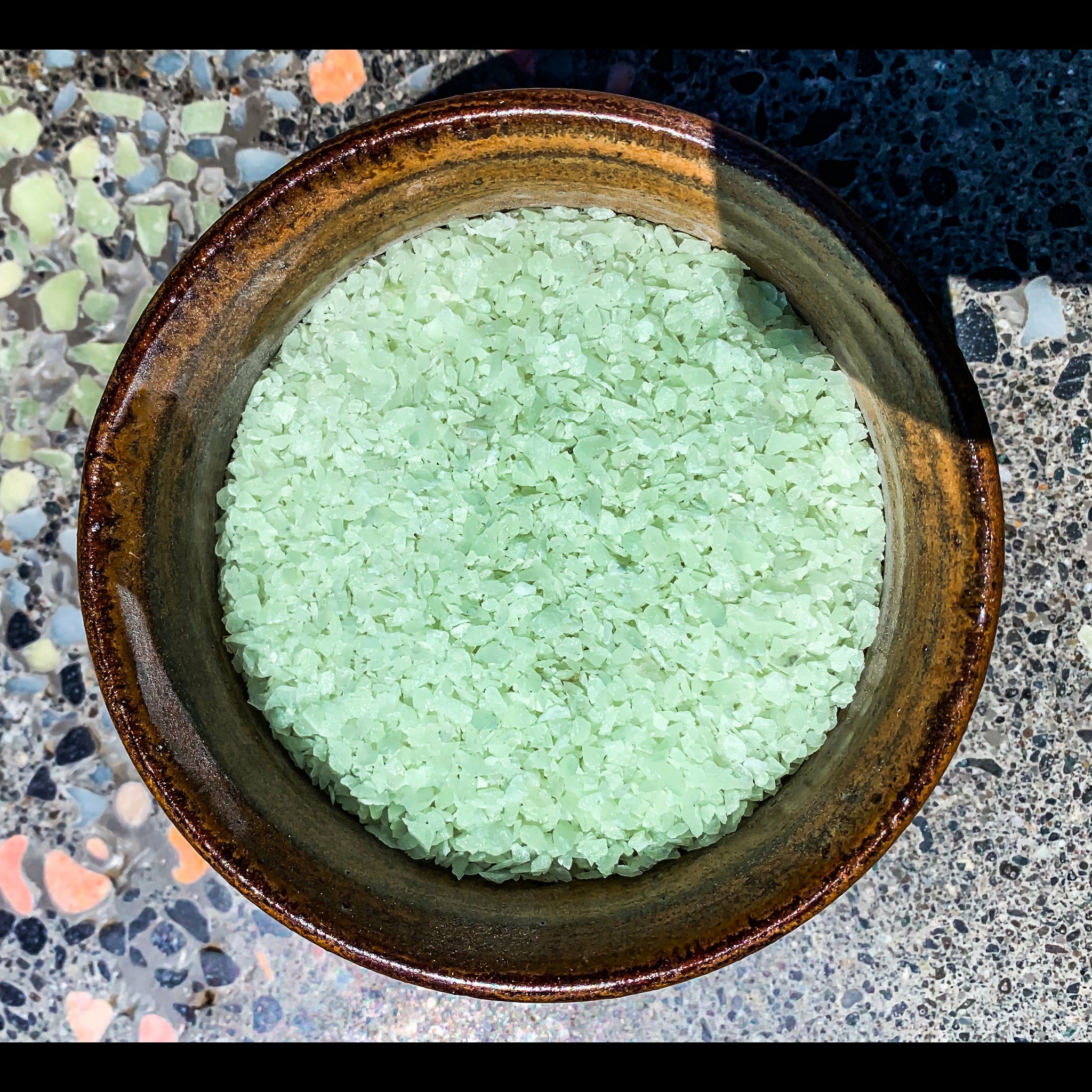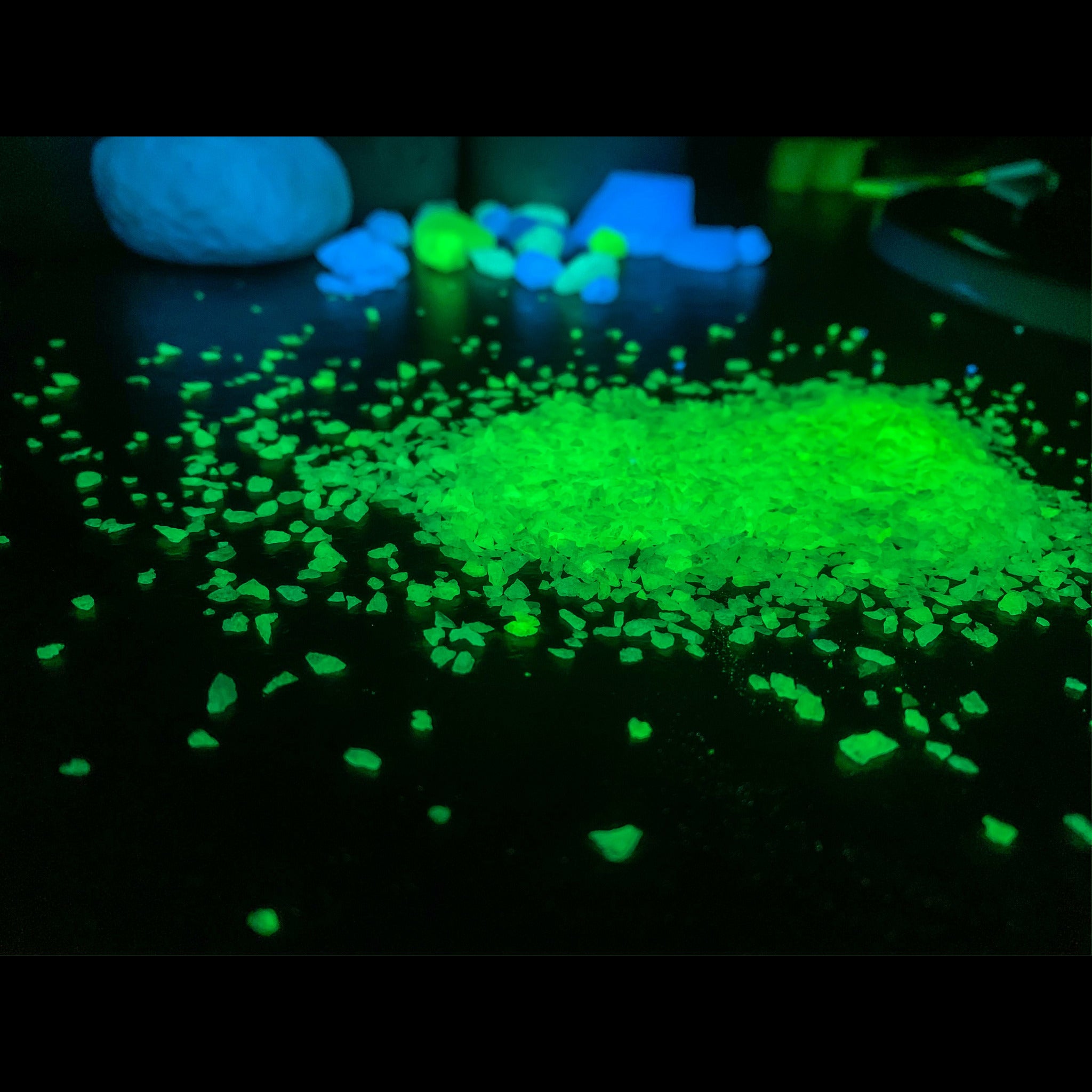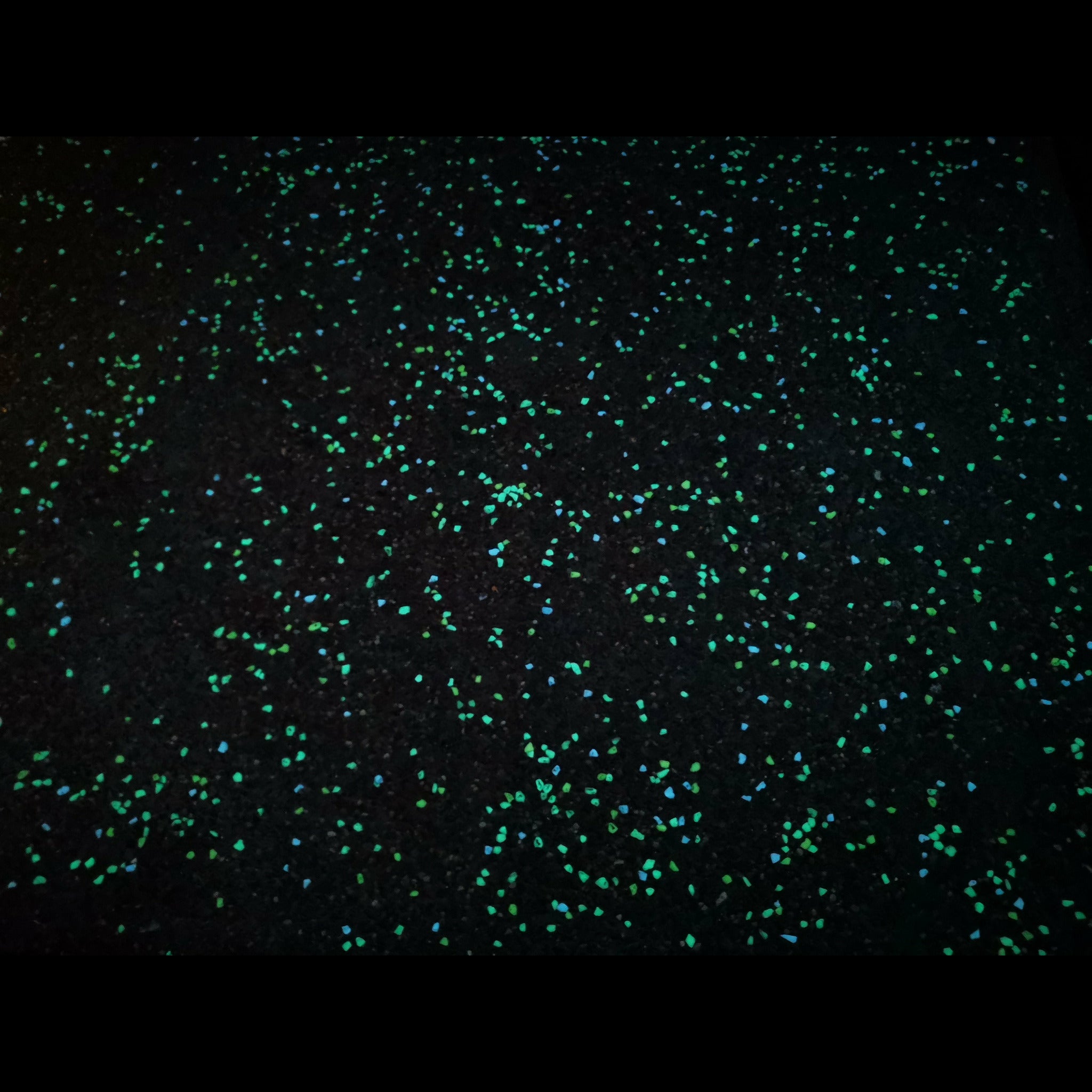 1-3mm Quantum Grade Aggregate Green 1lb
Sale price

$55.00 USD
Regular price
(/)
---
Our brightest Glowing product yet!
A revolutionary addition to transform your outdoor spaces into enchanting realms even after the sun sets. This high-performance glow-in-the-dark aggregate is designed to add both beauty and functionality to your landscaping projects.

**Key Features:**

1. **Mesmerizing Illumination:** Elevate your outdoor aesthetics with our captivating Glow. This aggregate absorbs and stores light during the day, creating a radiant and mesmerizing luminescence that enhances the beauty of your landscape long into the night.

2. **Durable and Long-Lasting:** Engineered for longevity, Quantum Grade Glow is crafted to withstand the elements, providing a durable and long-lasting glow for years to come. Enjoy the benefits of an aggregate that not only adds visual appeal but also stands the test of time.

3. **Versatile Applications:** From pathways and driveways to gardens and hardscape designs, Quantum Glow offers versatile applications for both residential and commercial projects. Create stunning visual effects in outdoor spaces, turning ordinary landscapes into extraordinary, luminous works of art.

4. **Easy Installation:** Incorporate Quantum Grade seamlessly into your existing landscaping projects. Its user-friendly design allows for easy installation, letting you focus on the creative aspects of your vision without the hassle.

Transform your outdoor spaces into magical realms with CORE Quantum. Experience the perfect blend of aesthetics and functionality as your landscape comes alive with an ethereal glow. Illuminate the night and make a lasting impression with this cutting-edge glow-in-the-dark aggregate.
Hot Green 1-3mm Quantum Glow:
Emission wavelength: 525nm
Optimum excitation wavelength:  200 - 450nm (standard and UV light)
Lux: 10 (0 hours), 2 (2-10 hours)
Sizes and how many rocks you get: 1-3mm (~163,200 sand/rocks), 3-8mm (~1,792 rocks),8-15mm (~352rocks), 16-25mm (~125 rocks)
Note: Green Quantum is the brightest product we offer. The 525 nm green emission wavelength is closer to the center of the visible region, where spectral sensitivity of the human eye is at a maximum. This is why we recommend Hot Green for industrial and safety applications. 
Quantum is:
60% more powerful than our commercial grade glow aggregates
Glow Duration: 12+ Hours
Charge time: 10 mins (UV preferred)
Lifespan: 20+ years 
Environmental Accountability:
Quantum is a highly durable product, designed for long-term usage. We are committed to continuously innovating to make Core Glow products longer-lasting, more durable, and brighter, in order to continuously improve our environmental impact. Thank you for joining us on this journey. 
Core Glow products are compliant with Dark Sky guidelines for light pollution reduction.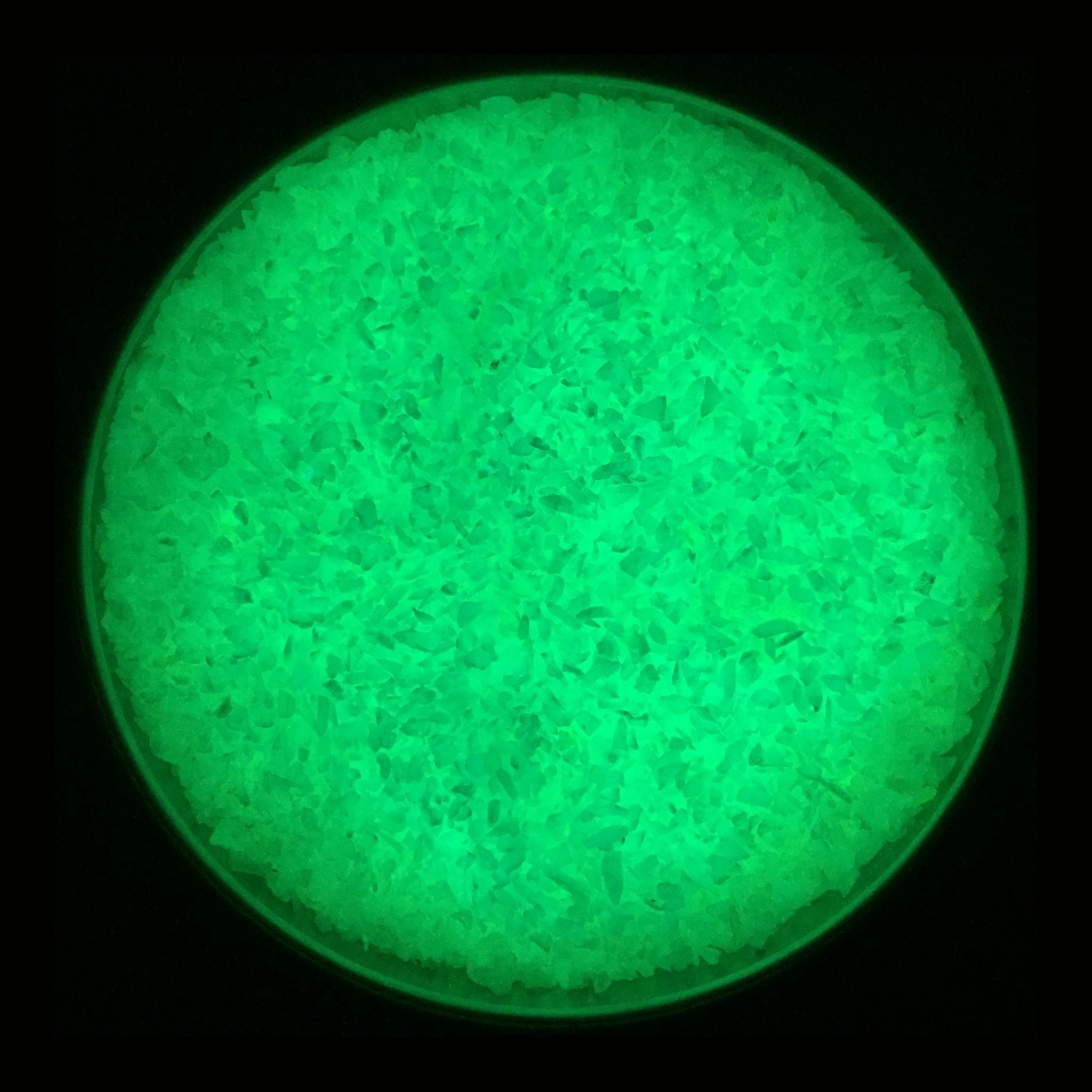 1-3mm Quantum Grade Aggregate Green 1lb
Sale price

$55.00 USD
Regular price
Choose options