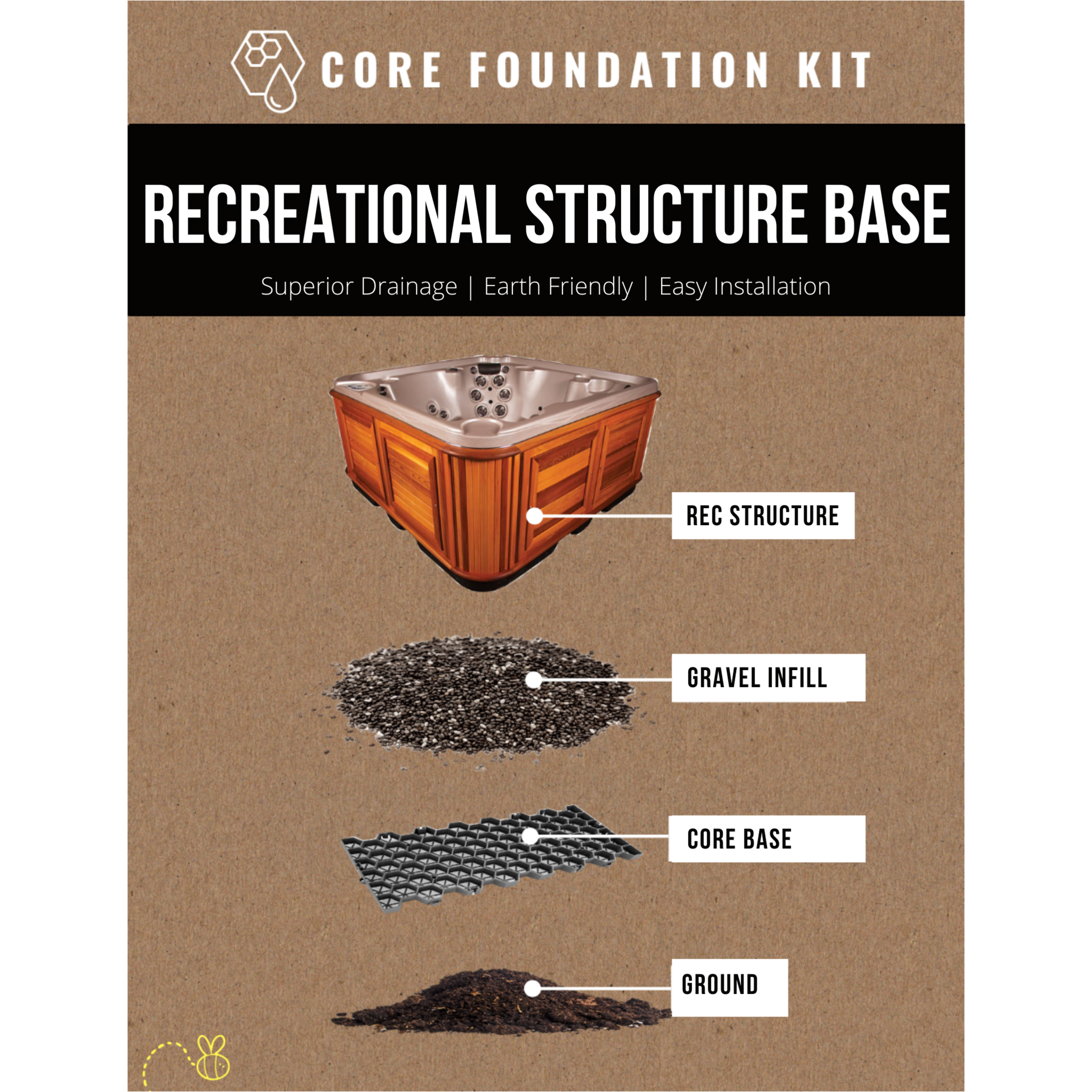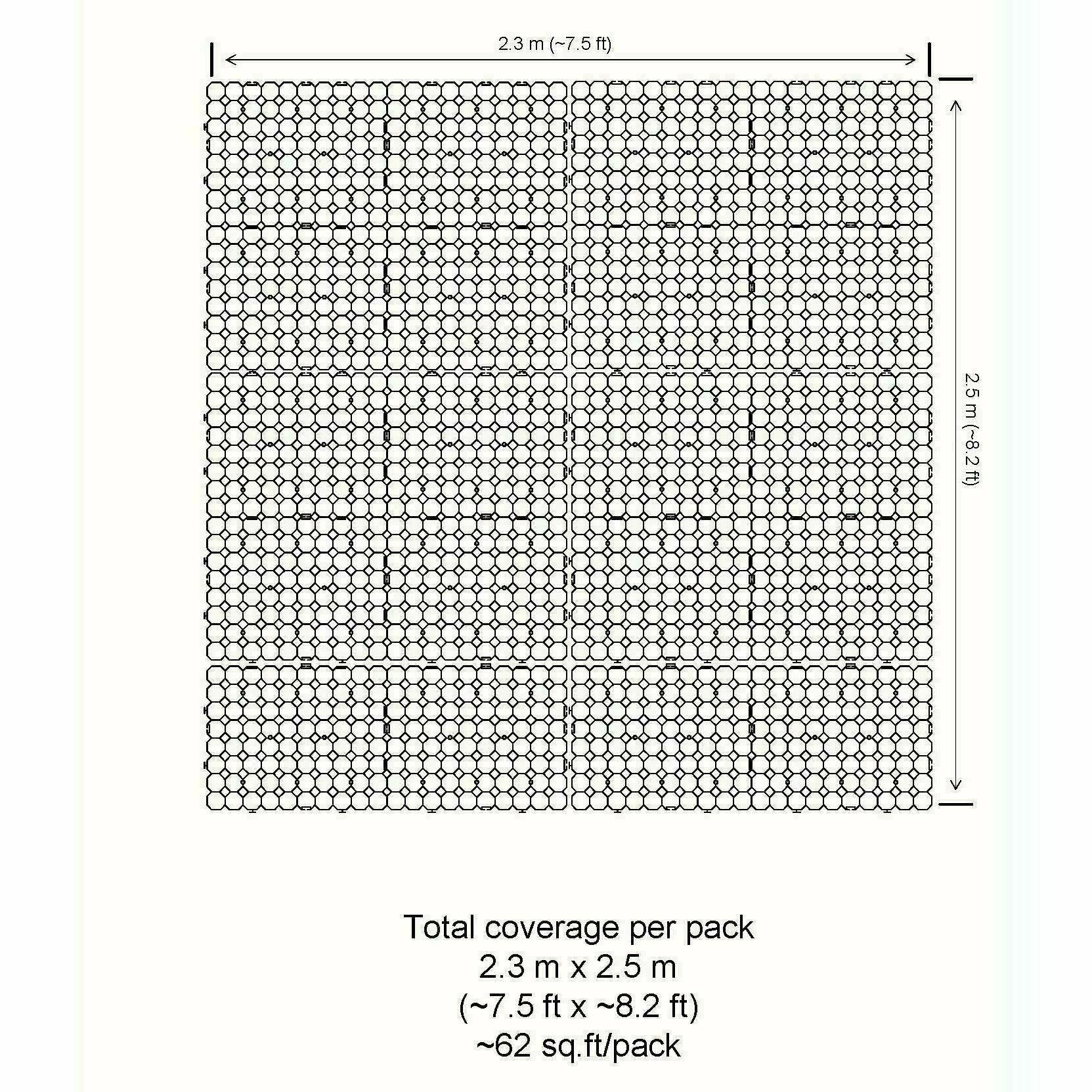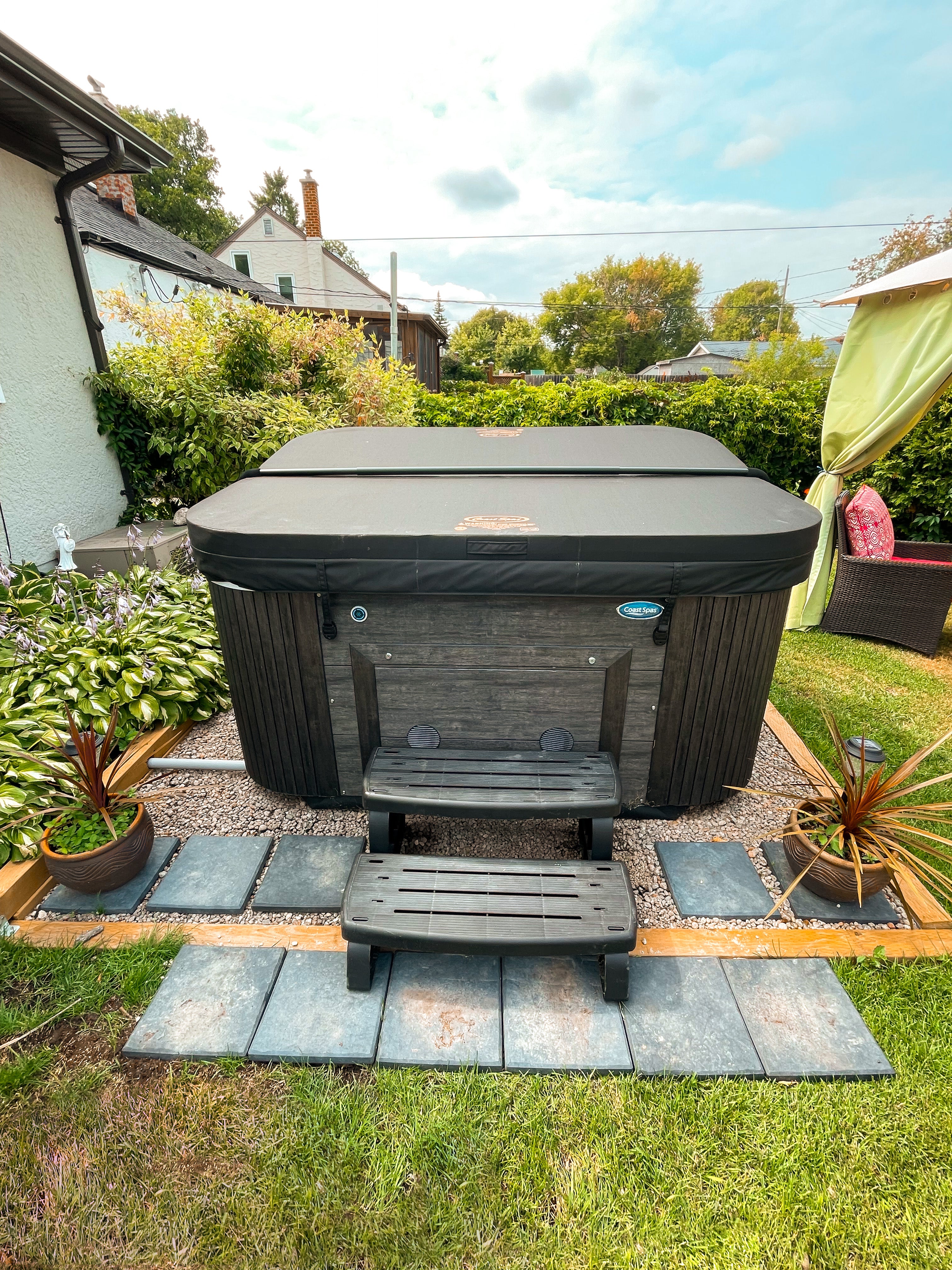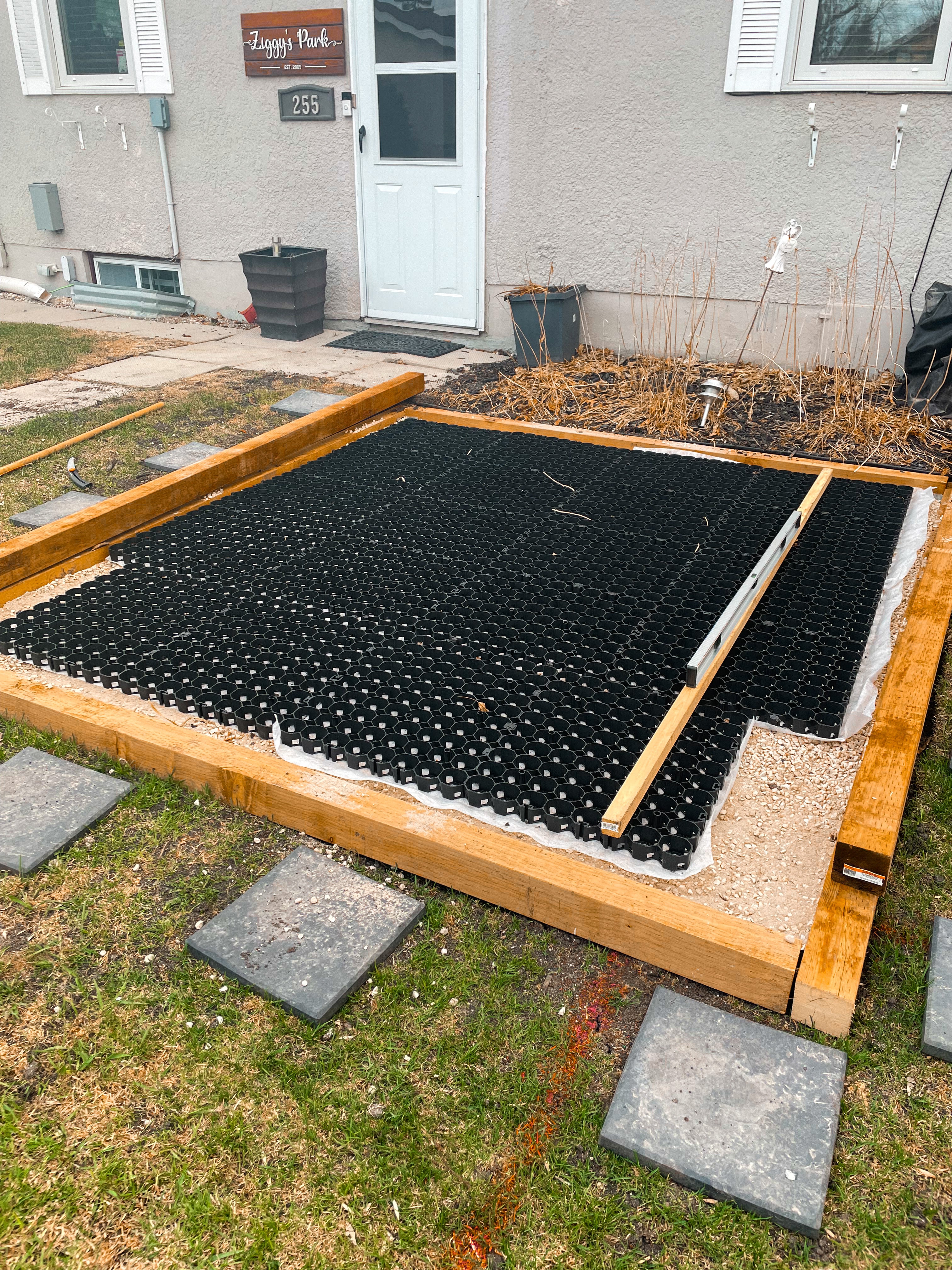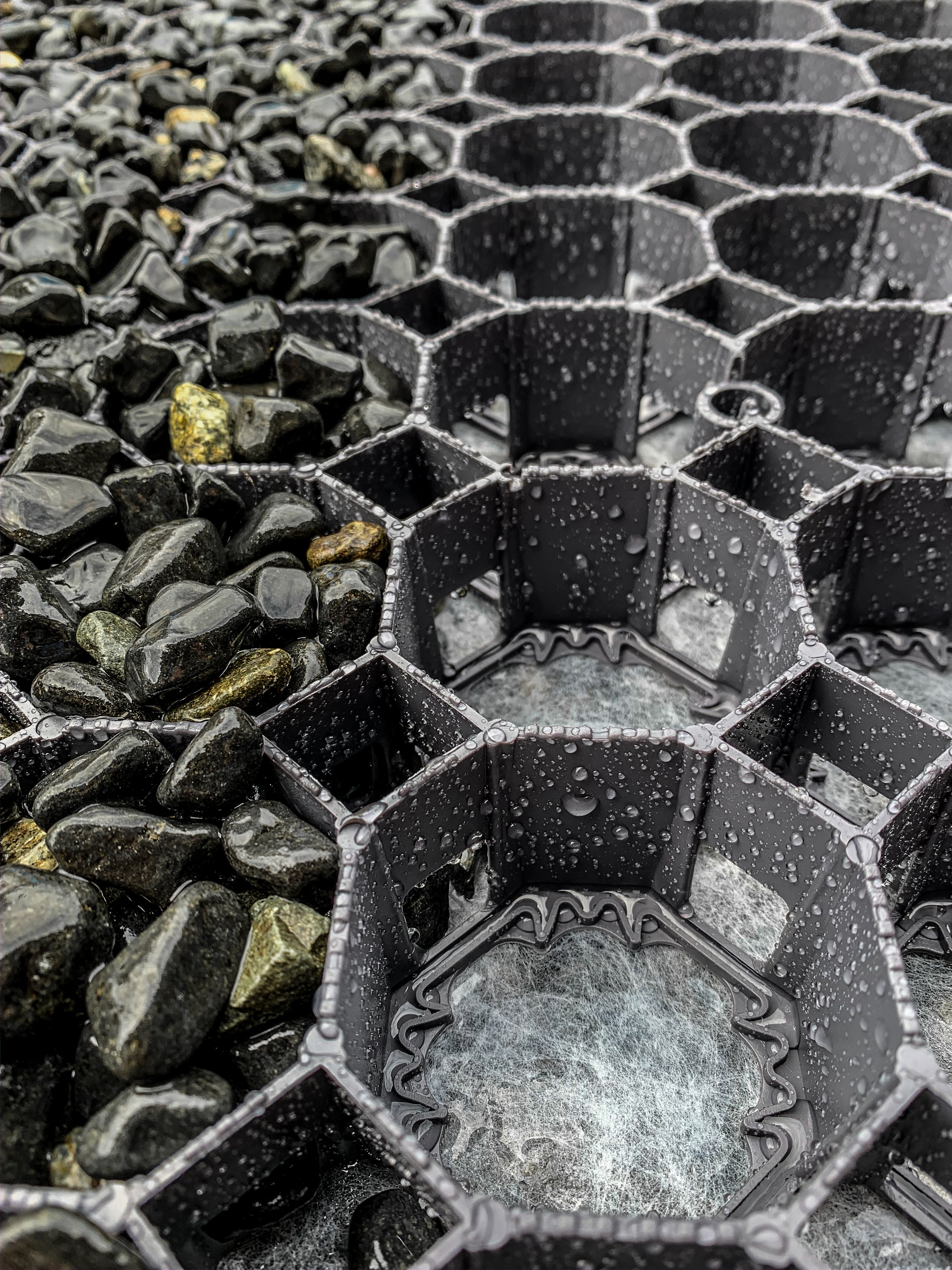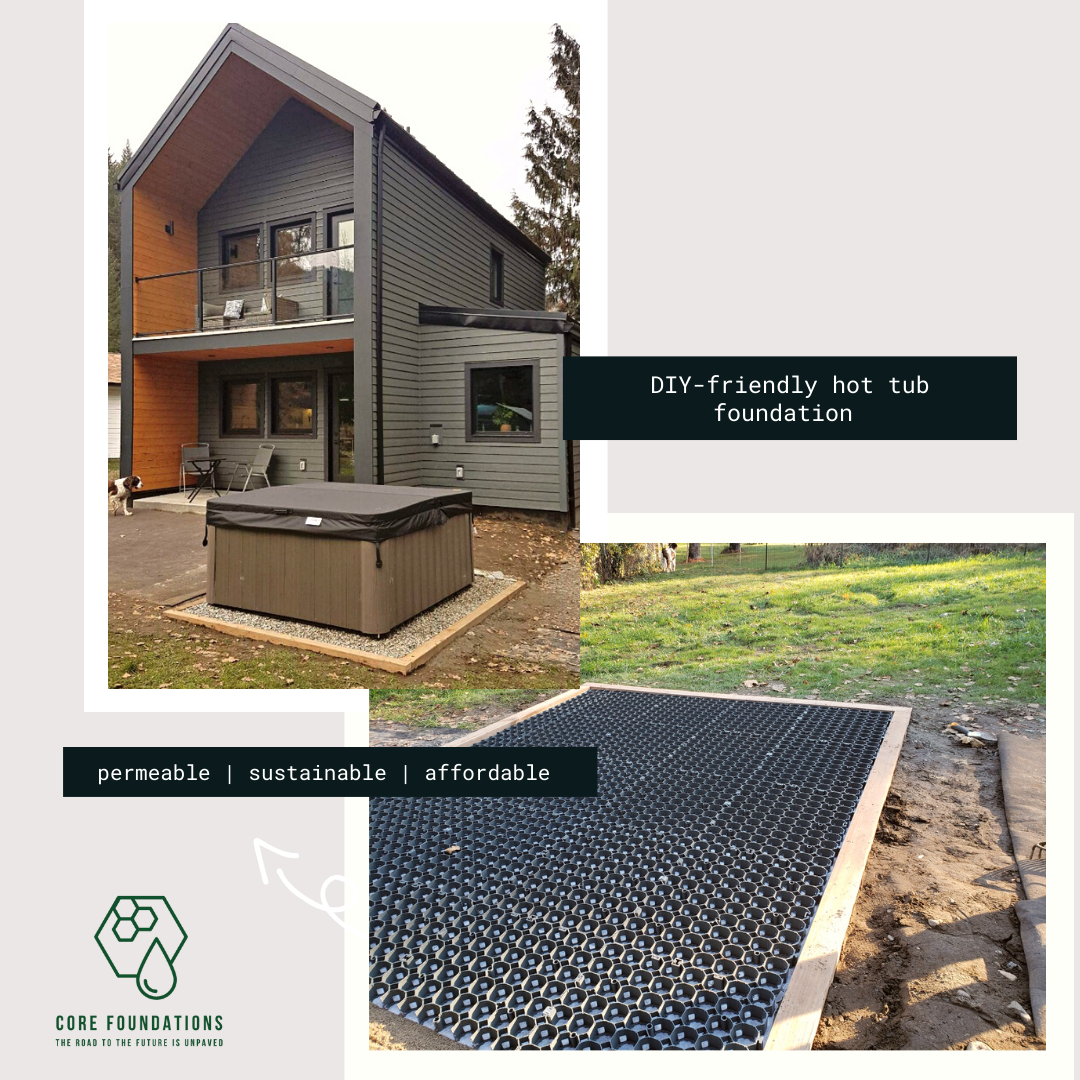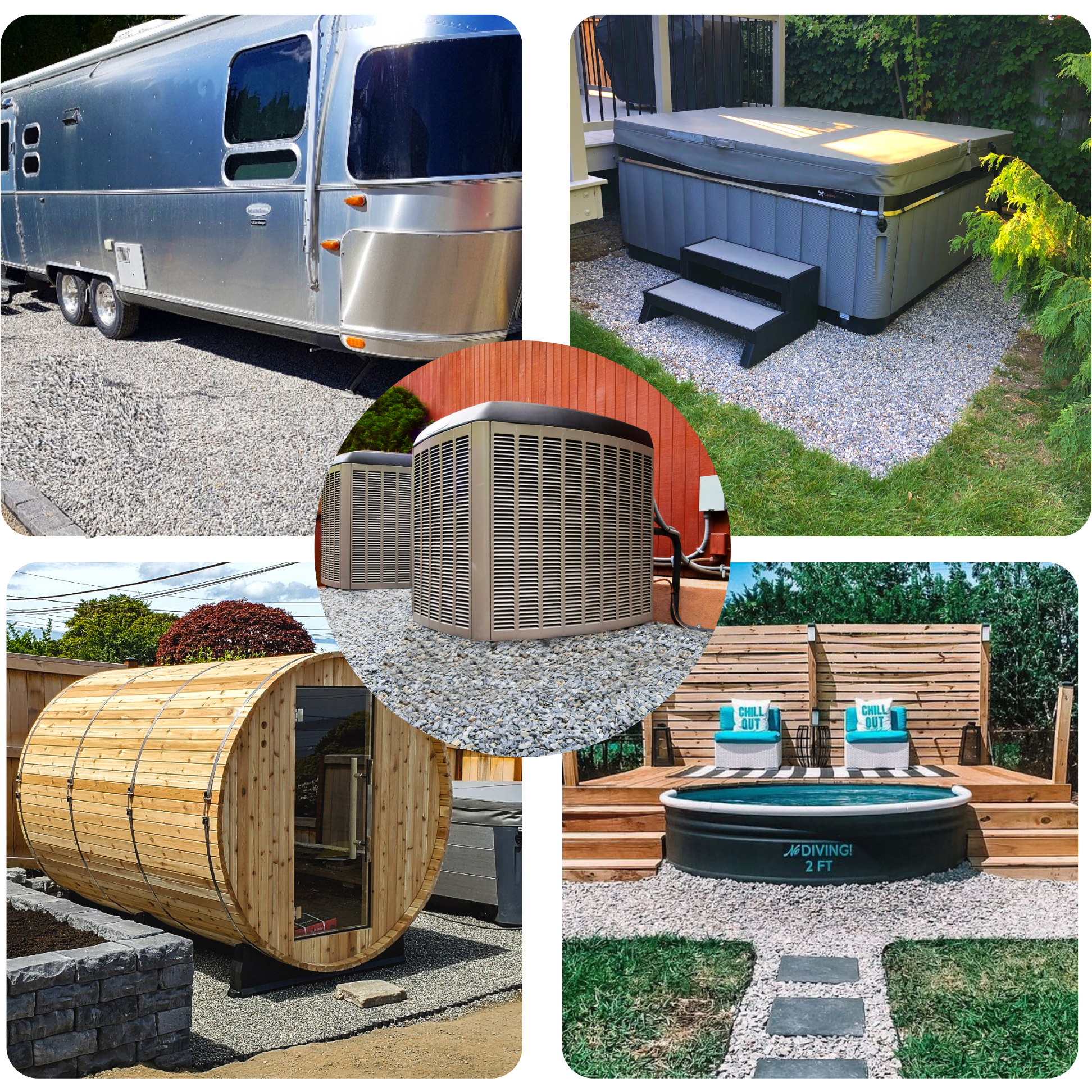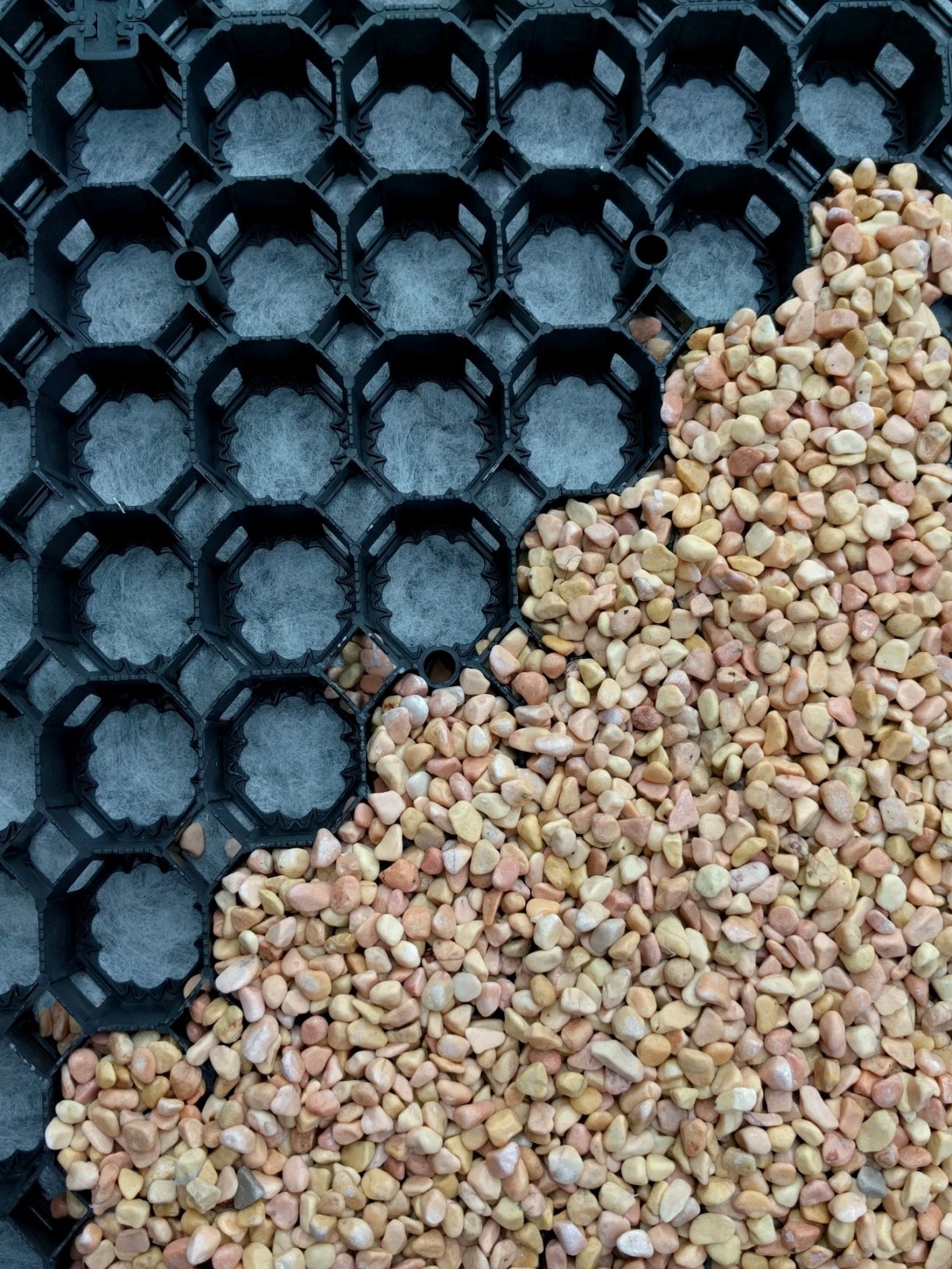 Recreational Foundation Kit | ~62 SQ. FT | FREE SHIPPING
Sale price

$300.00 USD
Regular price
(/)
---

DIY-friendly Foundations for your hot tubs, pools, saunas, sleeping barrels, and more!  
Introducing Core's Heavy Duty Grid foundation – the ultimate solution for your hot tubs, tiny homes, and other various heavy duty applications. Engineered to withstand the toughest conditions, this grid system is designed to provide exceptional load-bearing capacity, stability, and durability.
With CORE's Heavy Duty Grid foundation, you can transform unstable surfaces into robust, reliable, and low-maintenance areas capable of withstanding heavy traffic, extreme weather, and challenging environments. Whether you need to reinforce a parking lot prone to erosion, create a stable driveway on a steep slope, a stable surface for a hot tub or ensure fire truck access lanes are strong enough to support emergency vehicles, this grid system is your go-to solution.
Key Features:
Unmatched Load-Bearing Capacity & Superior Stability: Trusted by Fire Marshals across North America, our grid is able to consistently and reliably provide a safe surface for heavy vehicles to traverse. Its interlocking mechanism creates a solid, reinforced surface that prevents shifting, rutting, and sinking, maintaining a level surface for extended periods.
Excellent Drainage: Built-in perforations along each cell allow efficient water drainage, preventing pooling and eliminating the risk of damage caused by water accumulation. This feature ensures proper stormwater management, reducing erosion and maintaining the longevity of your parking lot or driveway. 
Easy Installation: CORE's Heavy Duty Grid System is designed with ease of installation in mind. The lightweight yet robust grid panels are quick and straightforward to assemble, saving you time, labour costs, and minimising disruption to your project.
Heat Welded Geotextile:

The grids are equipped with a non-rotting

geotextile fabric

that is heat welded to the back of each grid, offering an additional layer of gravel confinement and

weed suppression

.



Versatile Applications: This grid system is engineered to meet the demands of a wide range of heavy-duty applications. From parking lots to steep slope driveways and fire truck access lanes, it provides a reliable and durable solution to stabilize and reinforce any surface.
Low Maintenance: Once installed, the CORE's Grid System requires minimal maintenance. Its sturdy construction and resistance to environmental factors ensure long-term performance without the need for constant repairs or replacement.  Additionally, our grids are embedded with a UV inhibitor to prevent cracking, fading, and overall wear & tear.
Invest in CORE's Heavy Duty Grid foundation and experience peace of mind knowing that your hottub, driveway, or access lane is built to withstand the toughest challenges. This innovative grid system offers uncompromising strength, stability, and longevity, making it the ideal choice for ultra heavy duty applications. Say goodbye to surface failures and hello to a durable, reliable solution that exceeds your expectations. 
Not convinced the grid is capable of withstanding your application's needs or perhaps it's too much? Give us a call for more information or a wider range of grid options, some even stronger than this one!
Specs:
CORE Recreational foundation kits consist of 10 interlocking panels (39.37" x 22.63")
Cell Size: 60 mm wide x 40 mm deep
Covers: ~62 sq ft/ pack
Each pack covers an area at ~90.55" x 98.43" (2.3 m x 2.5 m)
Check out our newest handypack in Black! This recycled product is even more cost-effective. Made of 90% recycled plastic - so we're recycling even MORE plastic to utilize more of our plastic waste. Thanks for your support! 
CORE Foundation Kits are ideal for a stable support base for your hot tub, pool, sauna, RV, and more!
• CORE Recreational Foundation is backed with a geotextile layer for weed suppression.
• Load Bearing Capacity: 62,000 lbs./sq. ft. (> 300 tons/m2)
• Temperature Range: -45C to +70C
• UV and Chemical Resistance: Excellent
• Superior Drainage
Need a smaller foundation? Check out our CORE Drive handy packs, a perfect alternative for smaller projects!
PRO-TIP:
Add another kit to create a structural base for a beautiful floating deck surround, or create an intimate privacy feature with one of the many decorative privacy screens in our collection! 
*Free Shipping only for Contiguous United States and Canadian Provinces. 
Default Shipping: via UPS Standard only. 

Note: For Expedited/Express or alternate shipping options, please contact us directly at: TF: +1.855.777.2673(CORE) or 250.871.6840 (local) or Email: info@corelandscapeproducts.ca
NEED SOME PRIVACY? Choose from 100+ locally designed privacy screens AND custom options available! Create your dream yard.
Recreational Foundation Kit | ~62 SQ. FT | FREE SHIPPING
Sale price

$300.00 USD
Regular price
Choose options